Austin Engineering Shares Research at International Dam Conference
Local engineering firm in Trail, Austin Engineering, recently presented research conducted in partnership with Selkirk College, UBCO, and Fortis BC at a large international conference put on by the International Commission on Large Dams (ICOLD). The dam research they have completed looks at the safety of large, concrete dams during seismic activity (earthquakes). The goal of the research is to contribute to the knowledge of design and construction of dams making them safer and more economical.
ICOLD is an NGO who's mission includes setting standards so that dams are built and operated safely, and efficiently while prioritizing environmental sustainability and social equity. Their annual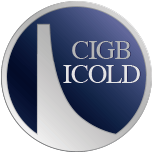 symposium is an opportunity for experts and stakeholders to share expertise and advance industry practices globally.
"We're very excited to take our research to the next level; sharing our expertise with industry colleagues at ICOLD is an absolute honour," says Mary Austin, director of business development at Austin Engineering. "The seismic safety of new and ageing concrete dams is becoming one of the most important issues in the dam safety engineering field."
Austin Engineering's research on how earthquakes impact dams is not a new topic, however, their comparative analysis between modern and 20th century large dams in Canada and China is a new approach. Additionally, thanks to 3D printing and modeling, and shake table technology they are able to conduct more accurate experiments of the effects of earthquakes on dams. The information generated from these experiments will be used to inform building codes and industry standards around the world, making dams safer and more efficient everywhere.
"It's exciting to share knowledge and expertise from around the world; it helps us better understand and better design dams in the future, for the benefit of everyone," says Principal Engineer Roger Austin. "Our research is leading to lower-cost dam structures that are also more seismically stable."
Austin Engineering and their partners have been recognized in recent years for their contributions to research by Clean Energy BC's Operation Excellence awards for their prior research focusing on the stability of one of Fortis BC's extreme consequence dams.