Building a Voice for Women in Tech:
Pilar Portela isn't just multilingual when it comes to fluently speaking English and Spanish. With her career igniting concurrently with the internet, she learned to communicate with computers and applications to solve systemic problems and translate those ideas to all kinds of people. Originally from Latin America, Pilar immigrated to Canada and grew a career in technology, while simultaneously raising her son and then putting herself through school. She has founded nine companies—three of which have been acquired—and feels blessed to work from her home in the Kootenays. As CEO and President of Astra Smart Solutions, Pilar and her team have developed a low-cost, low-power network that makes it accessible and affordable for rural communities and organizations to collect data from sensing devices. She also serves as CEO and President of AP Tech Solutions, a global project management company that connects a consortium of organizations working toward collaborative solutions, primarily concerning sustainability or regenerative issues. With over 20 years' experience in business operations, project management, and executive roles, Pilar remains humble and approachable. It's been her life's work to support females in the tech space and encourage others to consider a career in STEM. A consummate entrepreneur and modern visionary, Pilar's resilience is complemented by her desire to solve problems and make the world a better place.
Tell us more about Astra Smart Systems and what inspired you to start the company when you moved to the region in 2015.
Well, first I am a serial entrepreneur. So when I see a gap and I know that there's a solution for it, I go for it. It was also the right timing, as Industry 4.0 was really very relevant at that time. Some people were developing sensors, others were developing networks or software, but all of them weren't really talking to each other. I started Astra Smart Systems to bring a holistic approach to the Industry 4.0 changes, where manufacturing technologies become "smart" through various automations and data exchanges. Our augmented business intelligence platform focuses on examining the interactions between human, environmental, and engineered systems. You need a vast amount of data to do true analytics and develop algorithms that can forecast or help with decision-making processes. Using what's called a data logger—a sort of box that connects several sensors—we collect all the data that comes from different sensors for our resource industry clients. In forestry, for example, we might aggregate information that helps with avalanche control—things like snowpack, which includes data on moisture. Everything is done through a cloud system, so our clients can see data and visualize results online through graphs and tables and make decisions and plans accordingly.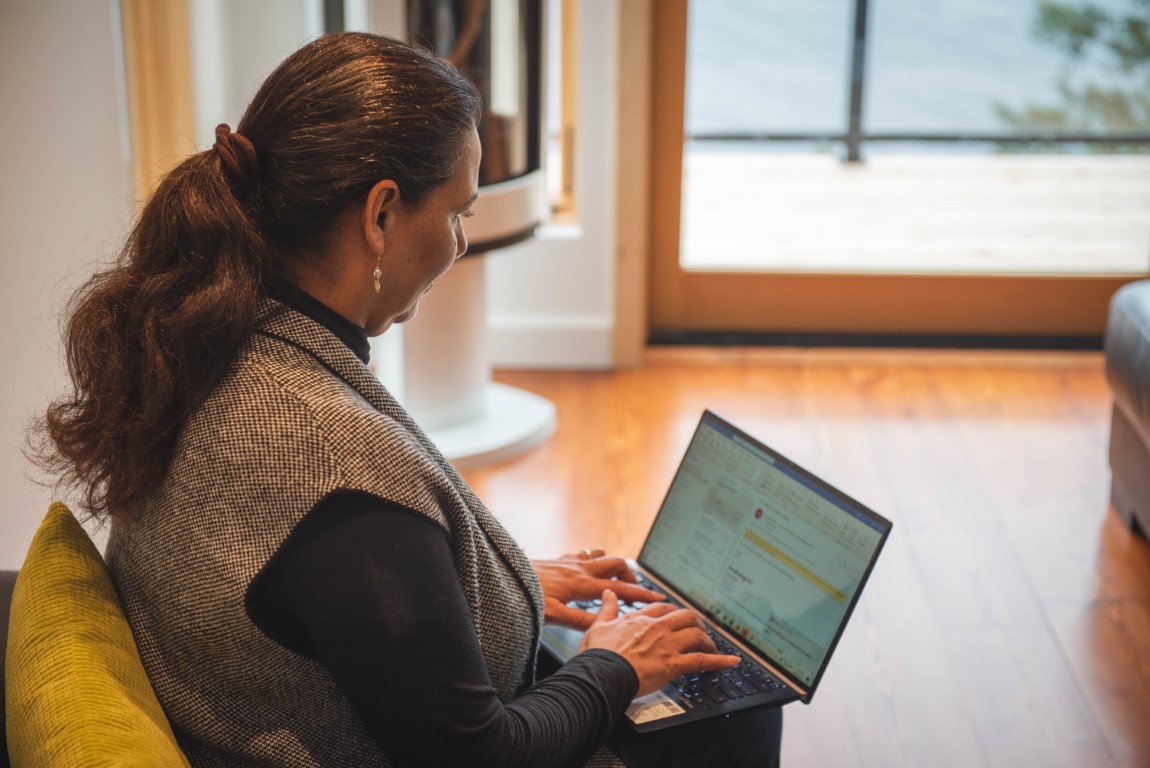 In addition to BC, we have clients throughout Canada and the US. We also have contracts dealing with water projects throughout Latin America, and contracts with the oil and gas industry in Colombia, too. Two years ago, Carl Data Solutions acquired Astra (which i4C Innovation has since merged with). From a founder standpoint, it was a really good exit option for me. They asked me to stay on as their CEO and president for a year, but two and a half years later I'm still here, so I suppose I'm doing a decent job!

You're also the president and CEO of AP Tech Solutions. Could you tell us more about that company?

So AP Tech is the same as Astra in that it's always looking at where the gaps and issues are. When you're dealing with global projects, collaboration is critical to success. I think that's true for any project, but certainly large projects, and especially innovative projects. It's difficult to find people and organizations that are able to manage different groups in a consortium, especially in places where there seems to be a disparity. AP Tech was born out of that; the goal is to get everyone to the same table to address the same issues. We're able to aggregate the stakeholders so that they can co-create and develop and implement technologies across very large geographical areas. We help provide division in the architecture of a project, get them together to find a solution, approach an investment methodology, and then project manage the whole thing to see it through to fruition and scaling up.
For example, the Freshwater Data Commons, which is one of our largest projects—happening right here in Metal Tech Alley—is looking at how we integrate siloed data on water quantities around the world. The project is meant to address global water scarcity issues. If you think about it, you really need to bring all of those that somehow touch or deal with water scarcity to the table; you can't have solely the mining company, the agricultural company, the city or town, or a not-for-profit collecting their own data. It's all of us together that are stakeholders, but normally we don't work together. There's always this entanglement and a reaction to, for example, a mining company and a not-for-profit sitting at the same table to deal with water issues. But if you work together, you're going to be able to ideate solutions that are beneficial for everyone.
Describe a pivotal moment in your career.
That's hard because I've had so many! To start, when I first came here to Canada as a young woman I made my first foray into the tech world. It was the 1980s and I was hired as a receptionist at a medium-sized employment agency in Toronto called Future Executive Personnel. My boss immediately saw that I had the skills to do more, so he assigned me the payroll; it was huge because there were 300 temps out every week and you had to do it all by hand. I remember looking at him and saying, "You know that there are these things called computers, right? We could do this an easier way!" Back then not everybody had computers, but he said that if I thought I could do it, he'd buy me a computer so I could prove it. I found the right software tools and coded the rest of it to streamline the process, first for me and then for others. Then I became the IT person, which was interesting because I hated hardware, but when I got into it I found that it was logical. It was 100% a natural process. I think that's what really got me into tech. I'd played with computers before, but in the 1980s it wasn't a big thing yet. The price point was so prohibitive—certainly for someone like me—so it was just interesting to get the opportunity. From there I saw it was limitless. I realized my potential and I just started going at it.

You recently won Entrepreneurial Leader in the BC Business 2020 Women of the Year Awards. What does that recognition mean to you? And are you hoping to send a message to other women?

There are so many feelings, but mainly it's rewarding to see that others appreciate my work. It's very humbling to receive an award like that. And boy, the competition was impressive; there are so many wonderful women in business out there. I was shocked that I was the one selected out of all of BC.
As for sending a message, I think I've been doing that all my life. I've always been quite cognizant of the fact that I am where I am because of all the women that came before me—and I'm talking hundreds of years before, not just the ones that I know personally. Without them opening doors, my situation wouldn't exist. My hope is that I, and a whole bunch of other women around the world, will be that platform for the other generations coming behind us. I want to make sure that all women, from very young girls to older women, know that we can accomplish our goals, no matter what time it is in our lives or where we've come from. My roots are in Latin America, and it's important for me to connect as a Latino woman. I think giving a helping hand and showing other possibilities and paths is certainly important for girls searching for less traditional-looking role models.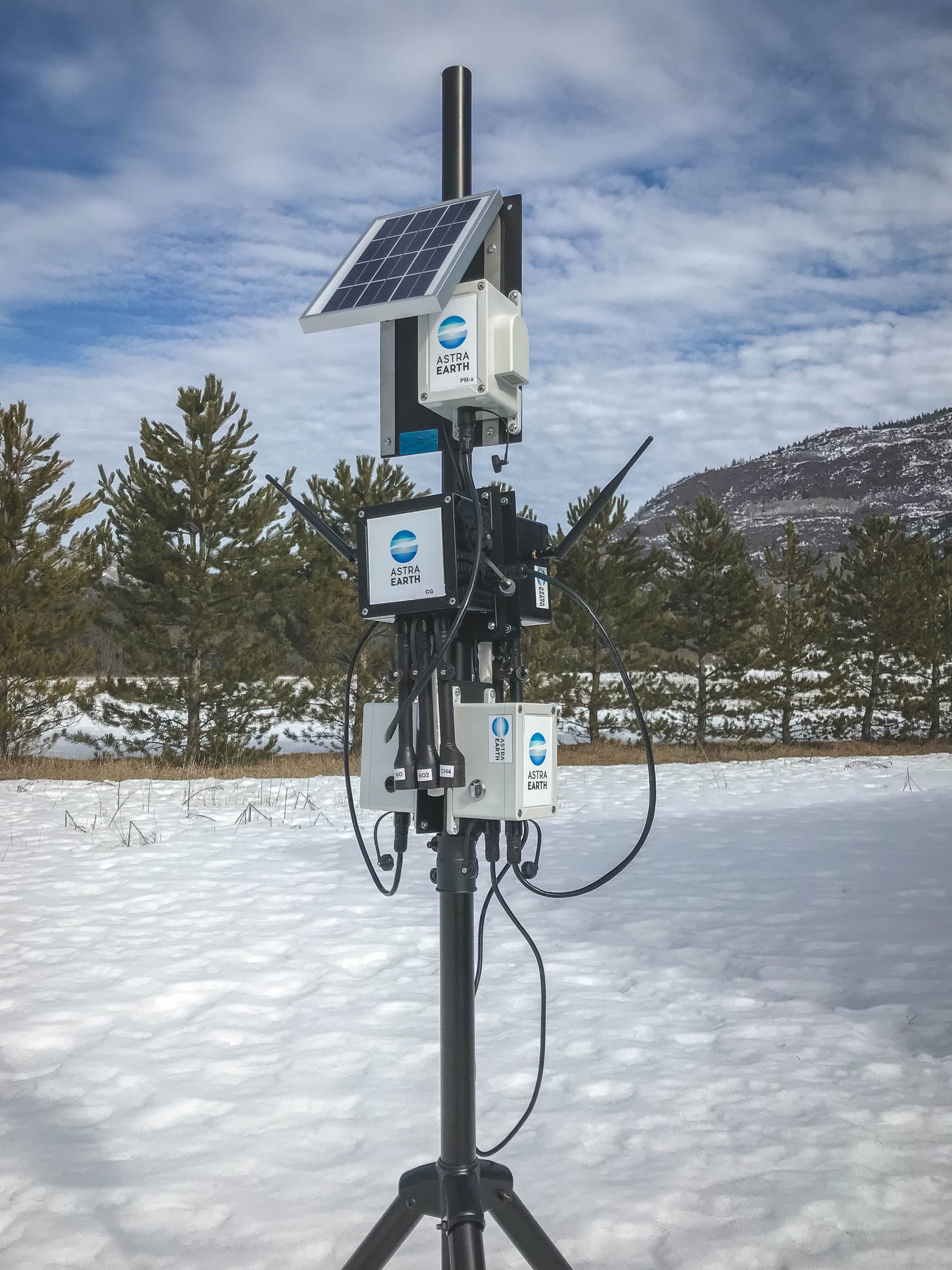 Let's talk about your education; you put yourself through school while working full-time. Why was it important for you to pursue education?
Back when I was engaged, I was studying law in Guatemala; but then we moved to Canada. With law school you basically have to practice wherever you study, so that three years of education was for nothing. I was married very young and then had my son about two years later. As a young immigrant family, we had no money; there was no way we could afford to pay for education here in Canada—so I just went to work. It was more important for me to get my son through his education first. I was working on all these endeavors with quite a bit of success, so I didn't necessarily need to go back to school, but I wanted to always keep learning. When my son turned 18 and finished high school, I decided it was time to go back to school. I did full-time distance education, taking six or seven courses at the same time—I was trying to get through it really, really fast—while I was still working. It took me two and a half years to get my bachelor's degree and when I finished that I knew I could do anything. So why not continue? I went on and completed my Master's Degree. I was thrilled; it was a great experience. I loved the University for International Cooperation. It was innovative. It was different. It had an emphasis on technology, so it really worked well for me. I was able to do my thesis project on the company I was working for at the time. Exactus (now Softland.cr) had become extremely large—they had around 300 employees when they were acquired. When one of the owners started Fair Play, I agreed to join him as one of his project managers again—partly because I knew I'd be able to work two-thirds of the time there while I finished my Master's Degree.

You went on to work in many successful roles, including director of software development for a multinational organization in Silicon Valley. What encouraged you to start a business and lay some roots in Metal Tech Alley?

Well, one of the big things is of course having good fibre; we have a great network running across pretty much all of the Kootenays thanks to Columbia Basin Trust, plus those that have further developed it like KiN (Kaslo InfoNet Society). The right environment to be creative is also important. This area has a lot of like-minded people, so I was able to find excellent staff and be really well supported by the communities, who are open to great new ideas and innovative economic advancement. These communities are willing to collaborate with private industry, too, which was something I was looking for. I wanted to work outside of the business industries' silo and I knew that if we could find a way to work together, we'd all be more successful. Metal Tech Alley gave me that opportunity; I was able to leverage everything for a series of successful projects.
I think it's important to prove that you can do things from rural remote areas. The world is such an awe-inspiring place and the possibilities are limitless. Proving capacity is part of ensuring that we deal with urban poverty, which has an awful lot to do with rural migration to urban areas. If we're able to give our kids the opportunity to have meaningful, challenging jobs in our rural communities, we're tackling a huge issue right here at home.
On a personal note, the Kootenays is paradise. I mean what else can you ask for? Great people, great communities, great environment, and the ability to access the world through extremely good infrastructure and services. On my off time I like hiking, but I love reading and writing, too. I also enjoy spending tons of my time with my husband, just chatting. It's a quiet life. And being Canadian, why would I be anywhere else?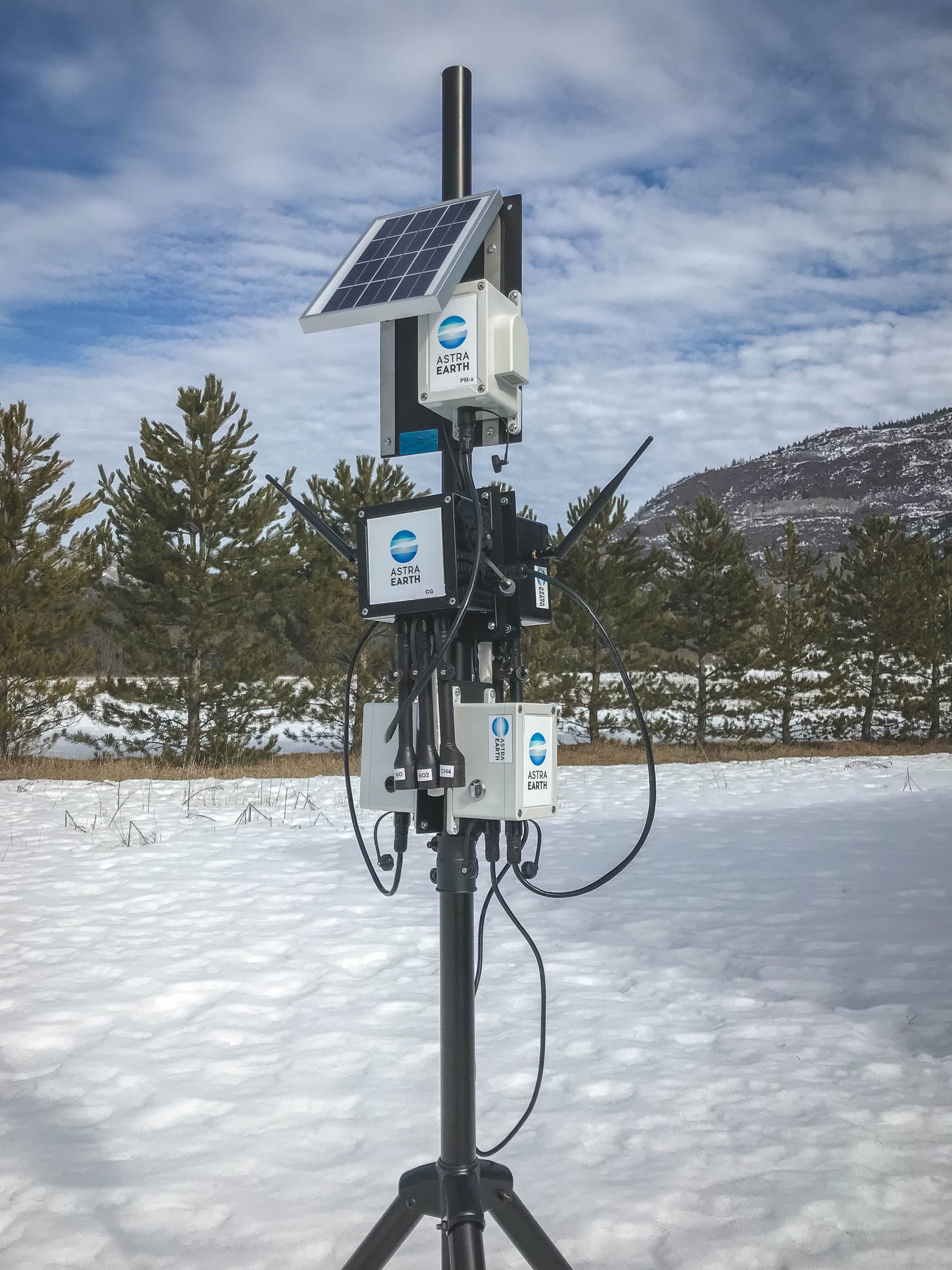 How has COVID-19 impacted the way you do business?

I've been working remotely for 10-12 years now, so that wasn't a particular change for me personally. The one thing that COVID-19 did affect is my role as a speaker in many conferences and events—all of those were cancelled. But now an opportunity to be even more inclusive has arisen, because we can reach larger audiences through video conferencing. I've been doing a lot of engagement and talking at a much more global level, all without travel, hotel, and the other expenses. Now we can all just simply connect from home and attend more global events with even richer capacities to reach further. I've especially connected with other women—both in English and Spanish—that normally would not be able to attend some of these conferences. I'm very fortunate to be working with indigenous communities in Latin America and dealing with solving hunger and poverty issues through the Universidad para la Cooperacion Internacional using tools and technology to deal with what's coming.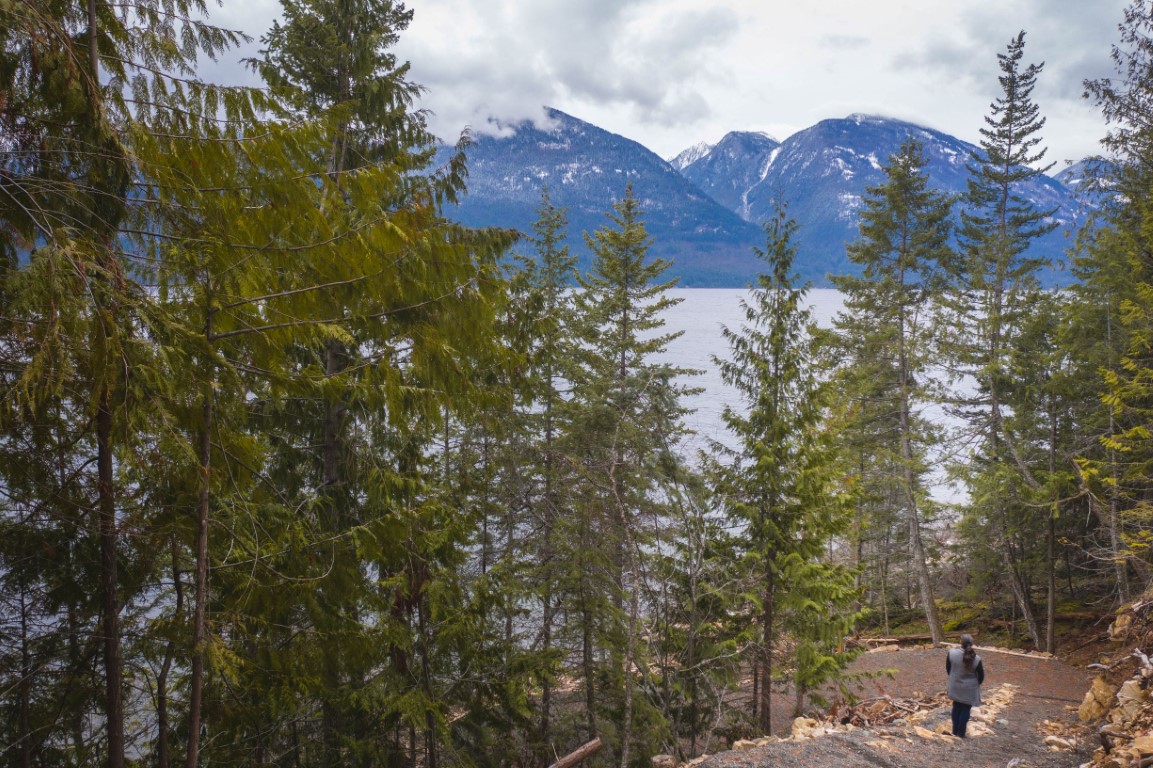 The Metal Tech Alley area is really a blessed place. We're in a bubble. I almost don't notice it until I talk to others around the world about what's coming down the pipe in terms of economic recession and other serious issues. I've been networking around the clock to find ways to share my knowledge and technologies to try to support and help others. It's all about finding solutions to the issues and challenges that everyone is facing.