Encouraging a regional mindset is a priority for Erika Krest in her role as the Executive Director for the Trail & District Chamber of Commerce. Erika has spent the last 20 years fostering community as a dedicated volunteer, mother, and business owner. Originally from Hungary, she counts her experiences as essential to her early years as a new Canadian citizen. When opportunity literally knocked on the door of her reflexology business a few years ago, Erika met it with a "why not?" attitude. After learning more about the business network's economic impact and advocacy work, she continued to say yes to opportunities that came her way via the Chamber. However, this was not all by chance; Erika is fiercely committed to growing the Lower Columbia and its businesses, which is evident in her quick climb from board member to ED. With her daughter at university, Erika found herself with more time to pursue the next phase of her journey. She is now tapping into her toolkit of skills to navigate change with grace, lead with ease and assertiveness, and collectively connect regional players. As she works to provide a strong voice to advocate for the region's growth and prosperity, she's thankful for the support of her board of directors and the expert staff on her team. Erika is thriving in her role at the Chamber, an organization with a mandate to listen, engage, advocate, represent, and negotiate. She's also extremely proud of the progress the Chamber is facilitating for business owners in Metal Tech Alley.
Tell us about your various roles in the business community.
As well as being the Executive Director of the Trail & District Chamber of Commerce, I own two small businesses. I run a reflexology clinic and my husband and I also started running an Airbnb called Jewel of the Kootenay's Guest Suite just last year. The name of the game is branding, so I'm in the process of renaming my reflexology business, and last year I started an art scholarship with the same name. Our daughter is a dancer; she graduated from Steps Dance Centre and is now doing her BA at the University of Calgary. When she was applying for scholarships, I was stunned to see that furthering education in arts is not very supported in the Kootenays. I followed the centre's lead – parents started a scholarship a few years back – and created a small scholarship to support artists.
When I got the ED role at the Chamber, I wasn't ready to give up my reflexology business – partly because it feeds my new scholarship, and because reflexology has been a lifelong passion. As for the guest suite, we enjoy hosting people visiting the Kootenays to discover the recreation and beauty of the region.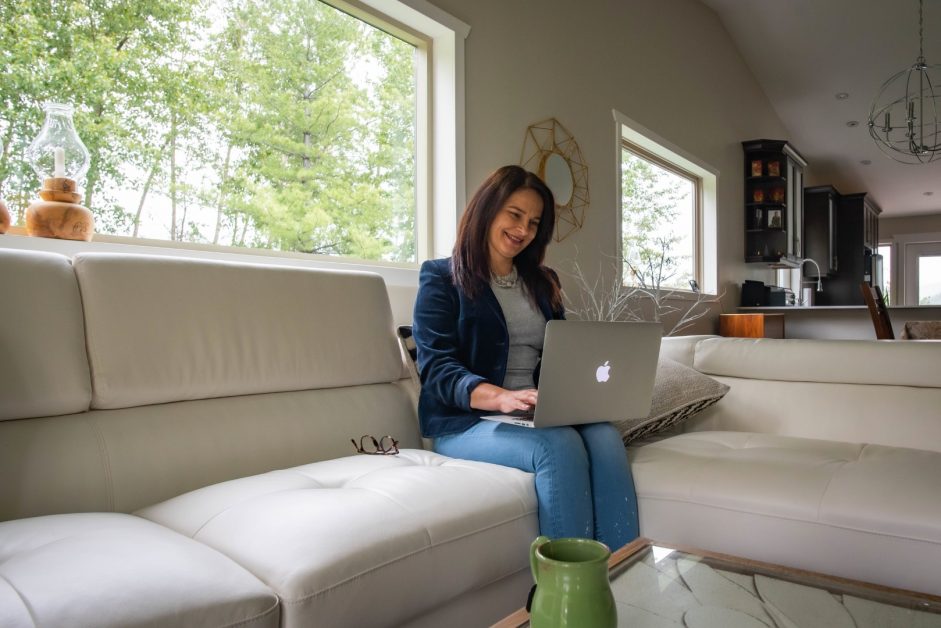 Can you explain what the Chamber does for the community?
There are tiers to the Chamber's role: we help young businesses – those under three years old – when they're just starting out. Running a small business can be lonely sometimes, despite the sense of freedom. We help create a network for new members, as well as provide free resources and a promotional aspect, with Business After Business events and social media.
We also provide businesses with affordable extended health benefit packages, which is super important. Extended health packages can help attract employees and also encourage them to stay loyal to you. We all know how expensive it is to train an employee, so retention is super important.
For members who have been in business for a while – let's say three-to-seven years – their needs change. They might be looking for second locations, to maximize income, or to become more involved in the community. We help these businesses with the resources, training, and soft skills they need to build their team.
For long-term members, 10+ year businesses; their drive is a success for their industry or profession, and their concerns may include rapid changes in technology and public perception, new regulations, and shrinking revenue streams. We're a member of the BC Chamber of Commerce and because of that, we're directly connected to the provincial and federal government – that's where our high-level advocacy work comes in.
I'm still learning too, but the picture is getting clearer; I really hope that our message also becomes more clear. Our membership is on the rise, so I assume businesses are seeing the value in joining the Chamber; we're an economic driving force in the community, and we're pushing policies forward.
Since you started as ED with the Chamber last July, is there something you're most proud of?
To be honest, I'm proud every day. I have a super board of directors and our staff is amazing. We're working with people who really resonate with the organization and are true experts; for example, instead of hiring staff to do our social media, we hired a business that's already an expert in that field. So rather than trying to train someone – and how? I'm not an expert in social media! – we contract that work out. I think it's a big part of staying current and staying successful.
Recently, we pushed a competitive tax environment for credit unions, which are an important part of the Kootenay's economic landscape. Fighting for something like that benefits everybody – not only our members, but everybody in our community. We've also helped to create a level playing field for BC breweries and distilleries, and because of that we now have breweries in the Kootenays. Our network makes us an economic driving force, and we're working to send that message out to reach more people.
As for the very latest success, the Roundtable that we, Community Futures, and LCIC have come up with together to show unity is key. All three organizations are regional, so it's super important for us to send the message to everyone that we are working on a regional level to benefit everybody. Right now we are working on #thinklocalfirst BINGO, a fun interactive way for people to learn about the Kootenays' beautiful, colourful business network. The circumstances surrounding the COVID-19 pandemic provided us with an opportunity; we took advantage and ran with it.
Could you elaborate on COVID-19 initiatives like BINGO and the Roundtable?
Absolutely. We're trying to support our restaurants and essential businesses with our social media push for #TakeOutWednesday; I think we've already reached 9,000+ people. We started with grocery stores, pharmacies, and health food stores, and now it's restaurants, too.
We created BINGO to help businesses who aren't easily categorized. On Facebook we tag the companies who are on the card and encourage cross-promotion. There are four ways to play the game, but the goal is to increase the number of people visiting participating businesses' social media pages or websites.
With the South Kootenay COVID-19 Business Roundtable, we weren't really sure how it was going to unfold, so we tested the waters to see how our business community was feeling. Everybody was in shock and had questions. So that became the goal: providing a platform for people to ask questions. Then once the questions came in, our job was to bring in experts who were able to answer those questions. We brought in MLA Katrina Conroy and MP Richard Canning, who answered provincial or federal questions. We had WorkSafeBC at the last meeting because our business community is anxious about how stores are operating and following the BC government's rules and regulations. We brought in insurance experts to answer questions about home-based businesses or curbside pickup/delivery options. We also brought in RCMP to answer questions about the safety of downtown areas. Lastly, we created a closed Facebook group – South Kootenay Citizens on Patrol – in response to safety requests. The Roundtable may provide value moving forward, so even though it's on pause for now, we're planning to meet again once Phase 3 of the careful reopen plan is announced.
Where did your interest in business and policy come from?
I never cultivated it but I've always had a knack for business. I was an insurance broker in Hungary, and ran my own little business there. After moving to Canada and having a family, running a business wasn't a priority for me anymore; having a family took over. Canada was brand new for me, too. Every country is different when it comes to learning business and rules and regulations, but it was very clear to me early on that the Kootenays was full of potential. After I raised my daughter, exploring that further was something I felt I had to do. I'm not sure that everybody understands; maybe it's because I came from a different culture, but the support system that we have here in the Kootenays as far as growing your business is huge. Education is right here – Selkirk College was a huge part of my success. I love the area – the way it looks, the beauty of it, the nature of it – but the potential was something that really made me stay here. And this area is still super untapped; there's just so much that we haven't even looked into yet.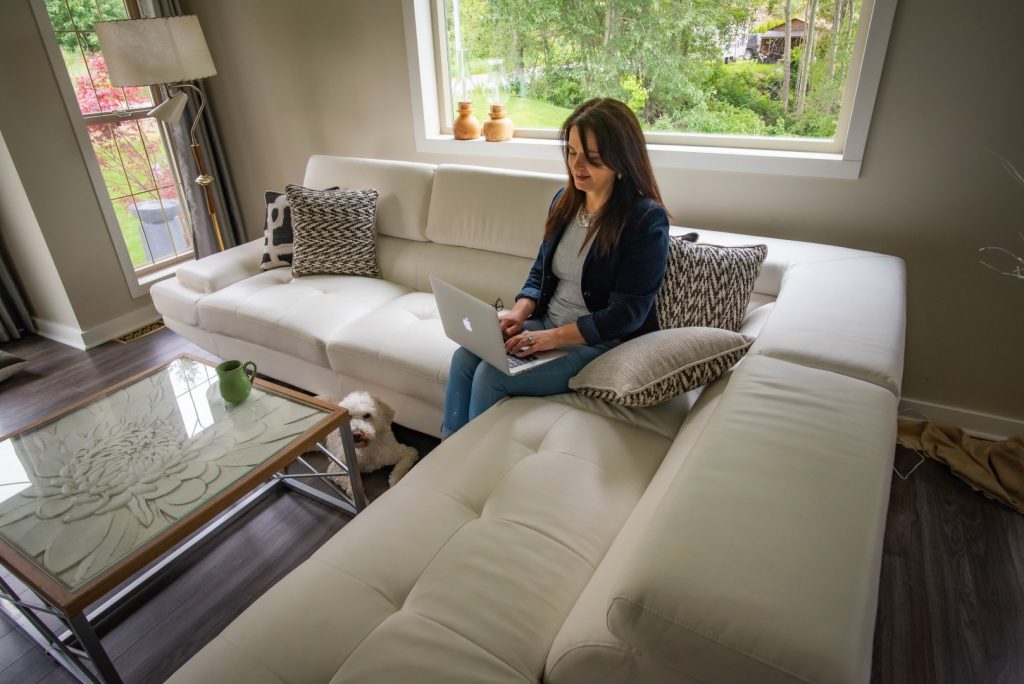 What made you lay down your roots in Canada and in this region?
I originally came to Canada for a six-week holiday to visit a guy I met in Hungary – his family is from the town next to where I grew up – and the rest is history, as the story goes for so many people who landed in the Kootenays. His grandparents actually immigrated to Alberta in the 1930s and started a farm and family. I met my husband when he came to visit Hungary for a wedding, and he invited me to Canada for a holiday. A year and a half later we came back, married and with a baby. I moved to Canada in 1998. We decided to build our family here, but we go back to Hungary often. It was very important for me to raise my daughter as a dual-cultured person. The family aspect of the Hungarian culture is very important for us, as is staying connected with history. I feel that to understand where you want to go, you really need to understand where you came from.
Since living in Canada I've learned so much; it's just different from where I came from. Being so far away from my family I was kind of forced to grow up, but it would have never been possible without the wonderful people that I have met, including the amazing neighbors and friends who are still in my life 20 years later. It can be hard to build friendships as an adult, but we're lucky to have many supportive people in our lives.
What has the COVID-19 pandemic taught the business community and how will we prevail?
I feel that it's taught us to collaborate more closely, be more creative, learn to pivot, act more quickly, and reach out. Pivoting and connecting with your audience and with your customers is super important, because this time will pass and your customers will be back – until then, stay connected.
We're doing biweekly surveys to gauge the health of our business community in conjunction with the BC Chamber and the MindReader™ platform. The first survey, released in mid-March, projected that up to 40% of small businesses would not survive the pandemic. I really hope that some of the businesses who thought that they wouldn't make it were able to reach out, pivot, and stay connected, and that hopefully that number is not as high anymore. One of my taglines is "tough times don't last forever, but tough people do."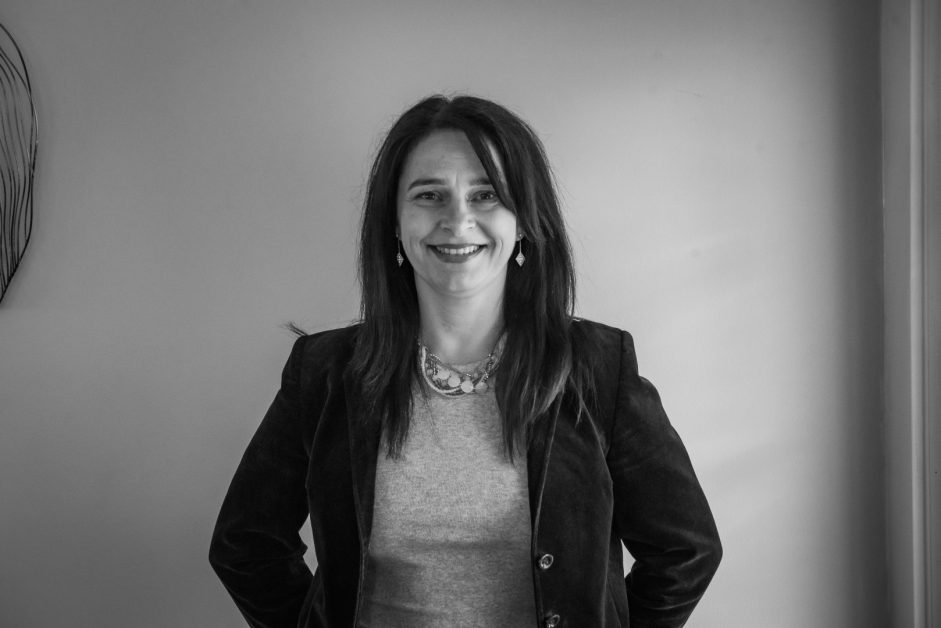 What do you see happening in Metal Tech Alley in the next five years?
I see it continuing to grow. Now we have this generation of college students who are super interested in the technology that a lot of the Metal Tech Alley businesses offer. I really hope more of our young people will stay in this area because it provides jobs for them, or provides the platform to become entrepreneurs in connected fields.
I'm fascinated by Rossland's history. It was just a small gold mine town that grew to a population of 7,000, and then somebody saw the potential to create a smelter. Metal processing is a huge anchor in this area, and it's incredible how we just keep on growing; so many old gold mining towns are ghost towns. It's fascinating to me that our community is able to pivot, invest in ideas, and stay strong. We have over 900 small businesses from Fruitvale to Rossland – and collectively they're the largest employers in this area. Small business owners are the backbone of our community and should be incredibly proud of themselves.