Engineering Remote Communication
The ability to run a team meeting remotely is a skill that Jenn Wilson has mastered. The Golden, BC resident is the Managing Partner at Trail's Austin Engineering and is a leading example of a thriving remote-working professional. After a career in communications and public affairs, Jenn pivoted and leveraged her entrepreneurial acumen to begin working for a brand-new engineering firm. Her friends Roger and Mary Austin knew they needed a professional writer's skills when they launched their company, and Jenn elevated the company's reputation and best practices in no time. Devoted to continuous learning and providing maximum value, she studied project management and began overseeing projects before more recently taking on the strategic Managing Partner role. Jenn leads with distinction and precision but also incredible warmth; she's a consummate professional who pours her heart into her work and genuinely values the firm's exceptional clients. Austin Engineering has built a team culture where diversity and communication are vital attributes, and everyone is encouraged to share their perspective. Together, the team is leading dam safety engineering at an international level, and has been recognized for their advancements, winning the Clean Energy BC Operational Excellence Award in 2017 and 2018; they also continue to present research findings and develop innovations that are changing the engineering landscape. Jenn is immersed in the big picture as she leads Austin Engineering into the future.
What does Austin Engineering specialize in?
Austin Engineering offers civil, structural, hydrotechnical, and geotechnical engineering, but we specialize in dam safety and hydro power. A lot of our work is supporting municipalities, BC Hydro, FortisBC, and dam owners across the province and country. We approach dam safety engineering with our clients in mind by finding them the best, most innovative solutions. We blend a lot of different goals depending on the client and their needs, including helping our dam owners optimize designs, making sure dams are safe, and addressing environmental concerns. That might be innovating a design to reduce concrete or rock blasting in order to reduce costs, or it might be supporting our clients' sustainability requirements. We also work on fish ladders or park development, always keeping in mind what's ideal for the community or municipality. We also help clients get feedback from their communities by 3D printing models they can use to better engage stakeholders.
We 3D print dam models at our in-house dedicated hydraulics lab, so if a municipality, for example, wants to build a new dam we could do multiple design versions, 3D print them, and test water flows to see which design has the best flow and function. The models can also help project how we might be able to save on materials. For example, because we modelled Prince Rupert's Woodworth Dam in our lab, we optimized a design that reduced their cost by $1.5 million. Technology helped us figure out how best to blend some traditional design with the natural on-site setting. On another dam—Idlewild—we were able to reduce the concrete used by 40%, and for Fortis' Corra Linn Dam our 3D modelling helped their stakeholders prioritize future repairs and designate where they wanted to spend their money.
We also conducted research with industry partners using a shake table that investigated how the Corra Linn and other dams in China and India would respond to earthquakes. We test how they'd react during different earthquake scenarios so we can identify where to best make repairs or shore things up. With approximately 5,000 large dams around the world, many of which are getting 50+ years old and reaching the end of their life span, safety is fundamental.
What makes Austin Engineering different from other engineering firms and where do you fit in?
First of all, our approach to dam safety is pretty unique; then there's also our team culture. I think we have a really nimble work culture and team that brings their 'A' game every day. We are thorough and diligent, and we pride ourselves on our ability to work closely with different groups. We also really value education and sharing best practices with our clients. We have a lot of brilliant minds around the table that bring unique and different perspectives, which is one of the things that makes us such a strong team. We're really collaborative and receptive; everyone is so open. Our senior engineers obviously have the final stamp on things, but we value different perspectives and skill sets. It's that culture of support, paired with striving to be the best, that sets us apart.
I recently moved into a Managing Partner role, which has me moving away from working on the projects and leading Austin Engineering in a strategic way. That means I'm responsible for making sure we have all of the necessary systems in place. It's definitely a big picture position—I'm simultaneously supporting our clients, taking care of our team, and looking at how Austin Engineering can continue to grow and innovate. I think it's where I can really provide value.
We understand you live in Golden, BC and work remotely; could you elaborate on how that works?
It's interesting. First of all, I've been working remotely since 2008; I'm one of those people that can work really well remotely because I'm very focused and I don't get distracted by being at home. There are still times throughout the year I go back to the Trail office to have a few weeks with the team, though. When I started with Austin Engineering in 2014, I lived in Rossland and was coming into the office every day. I was able to develop relationships and gain operational knowledge for about three years before we moved; it gave me a really firm understanding of how the company and team worked. I think those connections have been really important for me to successfully work remotely. There are pros and cons, of course; one of the pros is that I am slightly removed. So in my position, I can sit back and think about the direction that we're taking and if it aligns with where we want to go. As for cons, I do miss the face-to-face interactions and the ability to just quickly chat over my shoulder with colleagues.
Obviously with COVID-19, our office has changed and most people are working remotely. Because I've been doing it for so long, I was able to help support a few of our team members in transitioning to remote work when the pandemic hit. I shared tips, like creating a dedicated workspace—the kitchen table next to the kids doing their schoolwork is not a good option. And closing the door in that space—a lockable door if you can—is a good idea, too. That way you can keep those, "Can I just show you one thing?" kind of questions out. I also think making sure you have an organized desk area that's set up in a permanent rather than temporary way is important.
How else did Austin Engineering pivot during COVID-19?
We focused on our clients and on our team; teamwise it was making sure that everybody was set up to work remotely and had what they needed—all the equipment and technical support. That was a very quick transition. And then it was about reassuring our clients that we were still working, that we had protocols in place so that we could still safely do site visits, and that we were willing and able to support them and get all the work done within the new parameters. A lot of our clients put their own systems and protocols in place, too, which we obviously had to learn and follow—things like declarations on health and symptoms. Even with the changes COVID-19 brought, I think we actually had our busiest summer on record.
The biggest takeaway from the transition both internally and externally has been the importance of communication. We don't have those opportunities to be together in the office like we used to, so communication has been really critical.
How does a communications professional end up in engineering?
It's a bit of a funny story, and my background can be really hard to explain to most people in engineering. I have an undergrad in political science, and a masters in communications. I've since also done some training at the University of Victoria in project management. But I've always worked in communications; my main career was with the provincial government, where I was what's called an order-in-council, which is where you work for the government of the day doing speech writing, press release writing, and communications planning. That was my everyday for years. In 2008 I decided to leave full-time government work and go out on my own to do some consulting. Instead of working for one government ministry, I started working for a number of them. Then we moved to Rossland and I continued to do that, but also added various other clients. My husband and I met Mary and Roger Austin as friends. Roger worked at Fortis at the time, but one day we went to their house for a big barbecue they were calling "Roger's Retirement Party." None of us really understood what was going on, but he'd left Fortis to start his own engineering company. I, of course, knew nothing about engineering but Roger knew I was a writer; he asked if I could help him write a couple of reports for his clients. I agreed and the couple of reports turned into full-time writing and marketing, so I guess the rest is history!
I think Roger is unique in the sense that he realized from the outset that his company needed clear, polished writing and communications, and that engineers are not necessarily the best people for that job. It was important to him that his clients have well-written and easily understandable reports. I don't think that's always recognized; not just in engineering, but in lots of fields where people who have the background and experience in those skills can really make a big difference. And I like the engineering world; it's so concrete. It has its rights and wrongs and dos and don'ts, but it also has a lot of artistic attributes to it through the design work. I think it's really neat how those two things marry. There are definite math equations and regulations and the numbers have to be what they have to be, but there's a bit of an art form to how the designs come about.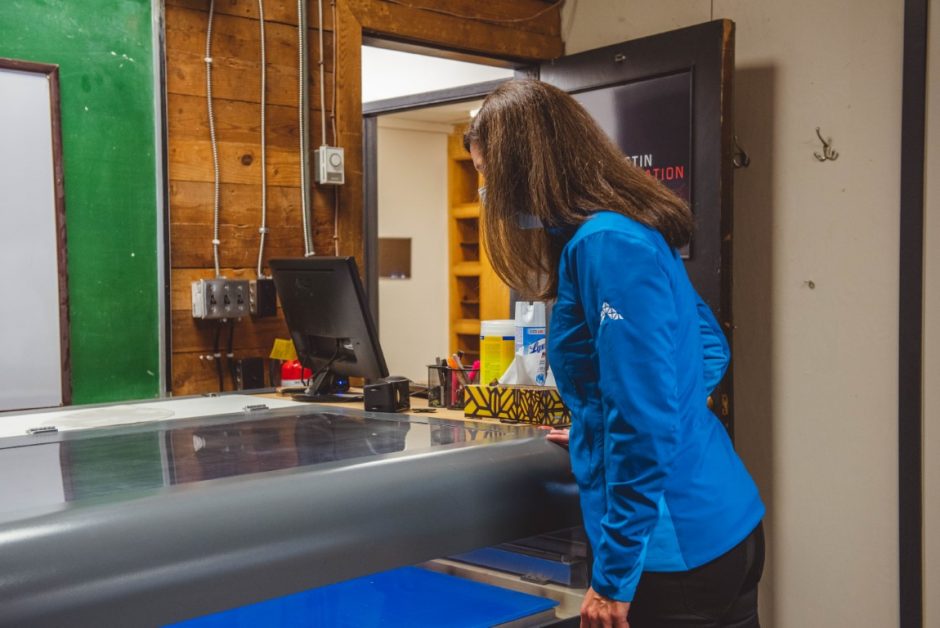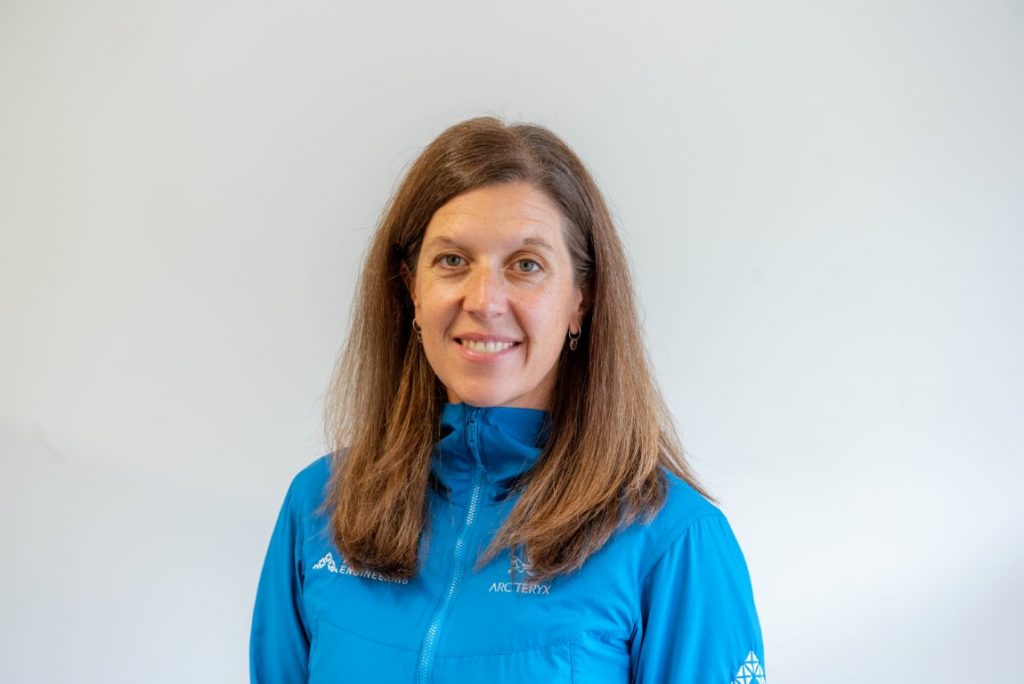 Why position the company and your career in Metal Tech Alley?
We're really lucky because where we are in Trail we have the confluence of the Kootenay and Columbia rivers; it's amazing for our dam safety and hydrotechnical work. The region supplies incredible opportunities to support dam safety and hydropower, and it also gives us some really unique opportunities for looking at environmental and green initiatives. There's a lot of cutting-edge industrial work in the Metal Tech Alley area as well; we support industrial and civil structural projects for some really innovative local companies, like KC Recycling, and, of course, Teck. So we feel quite fortunate to be located in Trail, where there's such a neat crossroads and blending of different industries. Some people might view it as a small town, but there's so much happening in Trail! I think people are starting to catch on that what's going on is pretty spectacular.
On a personal note, after university, I left Ontario and moved to Banff to pursue a mountain lifestyle. I wasn't sure how I'd do in a small town, but I quickly realized I loved it. Once I had a taste of living and working in a mountain town, I knew it was the right fit. There are some sacrifices required to make it happen, but for me, the benefits definitely outweigh them! It gives me a healthy balance; I can do the things I'm passionate about every week, I like the vibe and culture, and I like being relaxed and not wearing makeup. When I return to Trail for in-person work at the office, I make a point of getting coffee at the Grind in Rossland, visiting with friends/colleagues and running up KC (Kootenay Columbia trail). In Golden it's much the same; I value a run or bike on the local trails, being able to work from home, and a great ski day with some après if possible.
What work are you most proud of?
I'm really proud of our dam safety work. Our research and innovation has positioned Austin Engineering as one of the best dam safety companies in Canada, and we've presented and been recognized at international conferences. Being regarded as experts in the field is pretty amazing for a small team, and garnering international recognition in the first six or seven years of the company's life is fantastic. I'm also really proud of the culture and the diverse team that we've created. I love that we have people working with us from around the world. Those perspectives have been cultivated in our open culture; I think that's what I'm most proud of from an internal point of view.
Austin Engineering is determined to keep innovating and supporting our clients so they can be successful. What we do has a direct impact; if we're working with a municipality, for example, our work could affect the town's water supply. We're humbled by the importance of those impacts; our safety work is especially critical, and because we know what's at stake, it drives us to keep getting better.