Don Freschi is the entrepreneur who grasped the Metal Tech Alley concept early on. After beginning his chemical metallurgical career at Teck, Don started making semiconductors and high purity metals from Teck byproducts. There's something very authentic about Don; whether you see him fishing on the Columbia River, in downtown Trail exiting the Community Futures office, or on a business trip to Hong Kong to make global connections, he always comes across as personable and sincere. He says the secret to staying on course is to have a top goal list and start aligning your decisions with it to make your wildest dreams come true. In 2015, Don launched Fenix Advanced Materials, an offshoot from Firebird Technologies that recently received a financial boost that will help position the company as a world leader in ultra-high purity metals. He makes sure to balance the hustle of starting up and growing companies with his stress-reducing fly-fishing hobby. Providing excellent technical career opportunities in the Lower Columbia region is a priority for Don, who is always looking out for the local economy. Retirement is a frame of mind, he says, joking that he's on the "Freedom 95" plan. He intends to grow his company and a circular economy right here in the Kootenays, outlining a plan that eliminates waste and encourages the reuse of resources. After securing supplemental funding with the help of local organizations, Don is confident he can take another business to the next level.
What is Fenix Advanced Materials, and how did business start up?
Fenix is a clean technology company specializing in manufacturing ultra-high purity metals for things like solar energy and nuclear medicine. Essentially, we convert things that go into the ground as waste into value-added products that help save the world.
Working in the industry started way back in the early 90s for me; in 2015 my partners from my previous company, Firebird Technologies – Bill Micklethwaite and Mike Konkin – and I saw an opportunity to start something new. My non-compete with my previous employer 5N Plus had ended, so it was an open ball game. We decided to throw some money in and see if we could get into the ultra-high purity metals market.
As experts in semiconductors and ultra-high purity metals from our days at Teck Cominco and Firebird, we decided to change our aim and focus on just the ultra-high purity metals. The margins are good, and you don't need near the staff you do with a semiconductor company. So we're in the ultra-high purity business, or what they call "six nines to seven nines pure," because it's 99.99999 percent pure.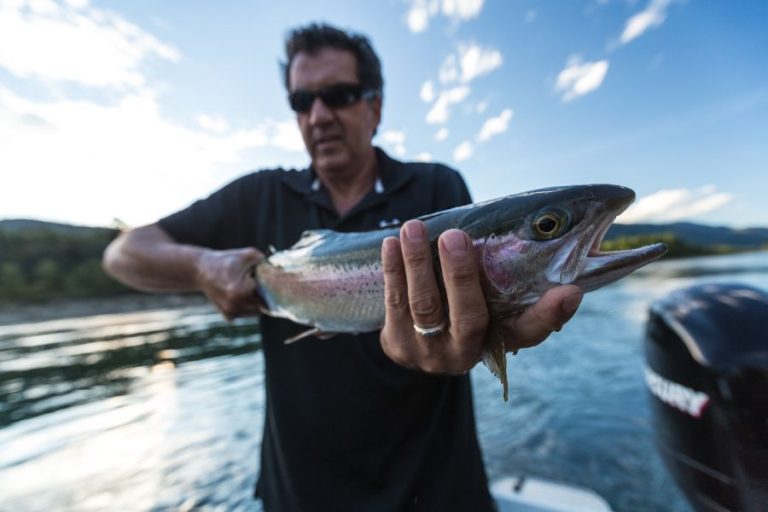 You have a long history in Trail, having worked for Teck before starting Firebird Technologies, which was later purchased by Quebec-based 5N Plus and moved to the U.S. Given the fact that you had the opportunity to start fresh, why did you choose to set up Fenix in Metal Tech Alley again?
It's all about the area, right? It's all about what we have here – and.we have everything we need. We've got our major raw material supplier right up the hill with Teck, which is a source for a lot of our starting products – things like indium, cadmium, tellurian and others. Teck produces them, but things like cadmium can be toxic, so they're called by-product metals. Taking out the impurities from those byproducts make them ultra-pure and ready to combine to form things like semiconductors.
This area also has skilled former employees of mine. It's just a perfect fit to bring everybody here. And of course, it's just the place you want to live. I've got world-class fishing, skiing, everything right out my back door. I've got all of what I call my de-stressing sports here – and they're affordable. There's a world-class fly fishing river five minutes from my house, world-class skiing ten minutes up the road, world-class hiking and biking trails close by – you name it, we have it all.
I was born and raised in Trail, lived in Vancouver and Victoria while I went to school for seven years and worked there for five more before moving back. All of my companies are built around lifestyle, but family is No. 1, and my family's here, including my daughter, who is bringing my grandson up here.
Do you use the local business resources?
For sure. We started with equity investment, and we had to buy about half a million dollars of equipment, so of course we went to Community Futures of Greater Trail; they were instrumental in getting us the new equipment for our big expansion. They gave us a good lump sum to get going.
Right now we're increasing our product lines and diversifying our products, so value-adding. For example, we're going from producing indium bars to indium wire, indium foil, cadmium shot, etc. – so we're changing the forms and making everything higher value. We raised over $1.5 million in financing for new product lines to really crank up Fenix. We went after some equity financing and debt, and invested close to $750,000 in equipment and another million dollars in labour. That's a lot of money to get that equipment in and hire 12 technical people over the next year. Columbia Basin Trust helped with that through their Impact Investment Fund; the biggest contributor was the NRC IRAP (National Research Council of Canada Industrial Research Assistance Program). The grant money is big because they'll cover 80% of labour you bring in.
We got one of the biggest, if not the biggest, contracts ever awarded to this area from NRC IRAP, which is pretty cool.
The funding is huge for our business. Obviously, as companies struggle trying to get from small product to product lines, and from $600,000 in revenues up to $3M, you always need that extra funding. We were fortunate to have the trust built already with local groups like Community Futures, Columbia Basin Trust, and NRC IRAP; we were able to leverage the money, put it together, and then crank it up.
What keeps you focused and committed to your industry, and how do you remain so relaxed?
It's actually the flexibility that keeps me focused. It's not about the money at all; obviously, we had a good exit back in 2009 with Firebird. It's about making sure we establish a company here that provides good employment – good technical employment – for people. I felt bad when we sold Firebird and they moved it to the States, and we felt obligated to set something up here again.
But one part has to complement the other – that's the big thing. With growing a start-up, there's the cash flow issues, trying to hire new staff – you've got some stressors there. So as long as I have the time to take the time, and find the time to de-stress, I'm good. I always seem to be able to relax very quickly. My main de-stressor is fishing.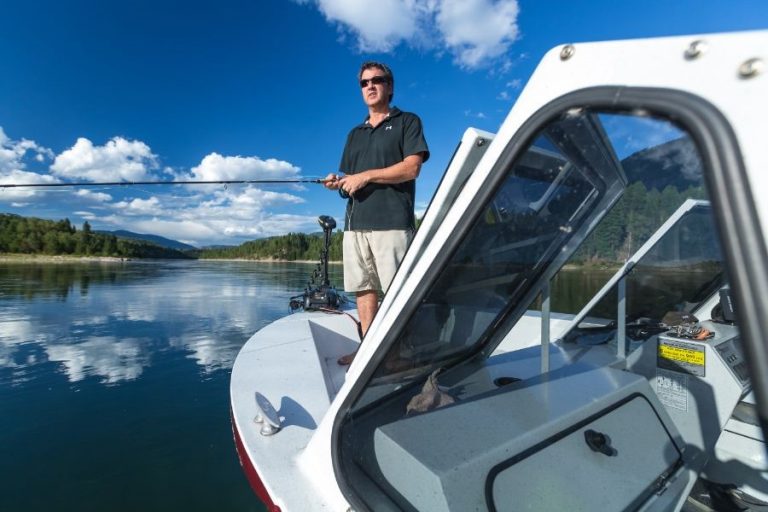 Fishing isn't just a hobby, but also ties in with one of your other areas of professional focus. Could you touch on that?
Sure. One of my other companies, On The Fly Productions, produces the TV show Sport Fishing on the Fly. We book trips called On The Fly Adventures, too. Even though I've got a camera crew on-site, and we have to do post-production, fishing is still relaxing. It always puts a smile on my face and takes away all the stress.
On The Fly actually started when Grant Fines and I were partners in Firebird; we wanted a hobby and Grant was doing a bunch of volunteer video work for Shaw Cable. I was fly-fishing, and he offered to show me some video stuff if I showed him how to fish. He filmed me fly-fishing one time, and we gave it to Shaw; they liked it; they put it on the air, and then it just took off from there. Grant and I actually committed quite a bit of money – we put in about $100,000 in to start. Back in 1995 we signed with Outdoor Life Network down in the U.S., and now this year we're producing our 25th season. It airs all across North America and is now in Russia, New Zealand, and across Europe. The show really took off – it's essentially worldwide.
I also have another company, Freschi Global Consulting, where I consult globally for semiconductors and consult with KAST under their Adventure Acceleration Program to help mentor younger companies and startups; I try to help them not make the mistakes that we all make as entrepreneurs. That side of things is important so we can establish more companies here in Metal Tech Alley.
Can you describe a pivotal moment in your career?
There have been a lot, but probably the biggest one was after we sold Firebird. There was a point where – well, I've always been a terrible employee; I know that I'm a bad employee, and that's why I've always had my own business. So what happened was I signed on to be the General Manager for 5N Plus as part of the buyout. Well, nearly three years into running the Trail plant, and with them doing nothing that we wanted them to do – our input went nowhere, and when you don't have any input, you don't have any say – that was a pivotal moment. I decided to give up the huge salary and just walk away. I had to get out of there, so that's what I did, even though people thought I was crazy for leaving.
Defining what makes you happy is important, and it just wasn't making me happy. It should never be about the money; too many people put too much value on money. It'll stop you, it'll hinder you, it can even kill you sometimes, because money can prevent people from moving forward. You gotta move forward, and it can't be all about the bucks.
What do you see happening in the local business sector over the next five years?
Well, what I'd love to see is no plan to ever sell Fenix. The goal will be to grow the company. I want Fenix to be at least the size Firebird was when we sold it – so 26-30 employees – and a world leader in ultra-high purity metals. I also want other companies here; at least one or two other companies using our products to build things here to contribute to a circular economy.
Basically, I'd love to have companies that we're already dealing with – solar companies and semiconductor companies – set up right here in Metal Tech Alley. We take the products coming out of Teck, purify, improve, even combine them to get them ready for semiconductor growth, and these companies finish the product. Why wouldn't they want to do it all here? So that's our goal; in the next five years we want to bring these companies here to see the whole circular value chain. They'd produce their products and give their recycle back to Teck. Essentially we'd just keep reusing and reusing rather than digging up new material and putting it to waste. You've got to complete that circle, so the economy is full. Plus, the more value-adds, the more different products you can create, and the better circular economy you have.